Description of Property
This is a well presented, freehold, terraced house with a small rear garden in the residential area of Birkenhead with a good connectivity.
Deceptively large inside with an entrance hall leading to a fully fitted kitchen, large living room, double doors through to a large dining room and large conservatory facing in the South a small easy to manage lawned garden which can be used either to enjoy or as a playground for small children. On the first floor there is a bathroom with WC, corner bath, shower and the mirror cabinet. Two double bedrooms and a large single bedroom. The ground floor and stairs are carpeted and upstairs is laminated, bathroom fully tiled. Gas Central heating. The house was completely renovated and converted into a cosy family accommodation.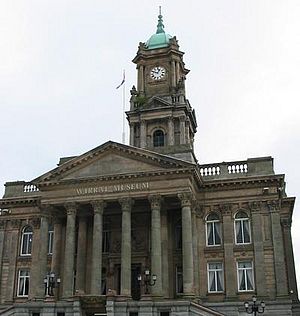 Birkenhead is a town within the Metropolitan Borough of Wirral in Merseyside. It is situated on the Wirral Peninsula along the west bank of the River Mersey, opposite the city of Liverpool. Historically it belonged to Cheshire.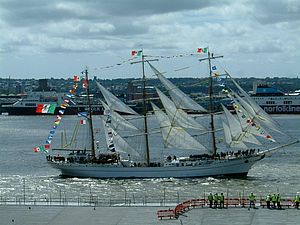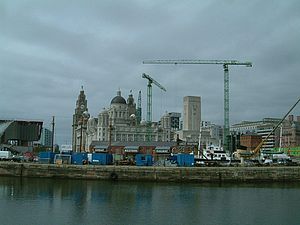 The shipyards of Birkenhead provided for centuries the support to the thriving Liverpool port. In addition to the ferries, the Mersey Railway tunnel in 1886 and the Queensway Road Tunnel in 1934 gave rapid access to Liverpool and contributed to Birkenhead development. Shipbuilding and ship repair still feature prominently in the local economy.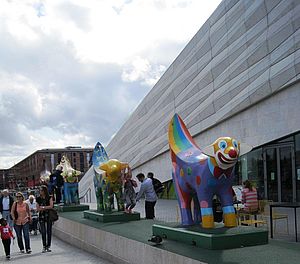 The heart of Birkenhead is the large Birkenhead Park which stood model for the Central Park in New York. Other prominent park areas include Mersey Park, Victoria Park and Arrow Park, a large park at the western edge of the town.
The most prominent historical buildings are centred around Hamilton Square which was started in 1826 and apart from Trafalgar Square in London contains the most Grade I listed buildings in one place in England (including the Birkenhead Town Hall.)
The socialist industrial architecture created templates for pleasant housing of workers like the Lever estate of Unilever in Sunlight Village which includes also an imposing Lady Lever Gallery.
There is a thriving club scene in Birkenhead which became the breeding ground for internationally renowned pop stars.